MailChimp
The MailChimp plugin provides integration of your StoreBuilder with MailChimp subscriptions and eCommerce360.
Installing the MailChimp Plugin
Add the StoreBuilder.MailChimp.dll to your web project by adding a reference to the Nuget package StoreBuilder.MailChimp
MailChimp Settings
The MailChimp plugin requires the following settings to be configured within Storebuilder:
StoreBuilder.MailChimp.ApiKey (string)
This is the ApiKey provided by MailChimp .
StoreBuilder.MailChimp.MailingListId (string)
The MailingListId is the Id of the mailing list users will subscribe to.
How to find your MailChimp Settings
ApiKey
Login to MailChimp
Go to Account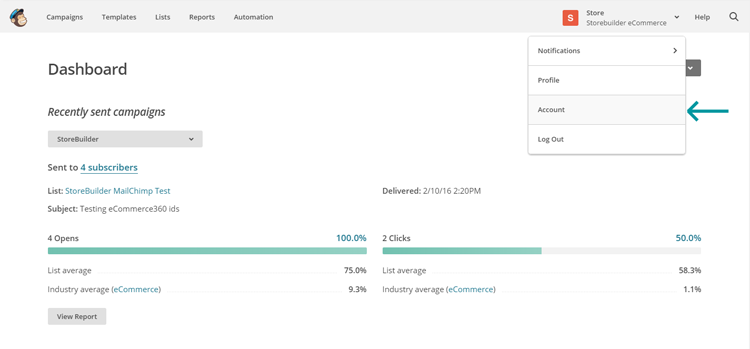 Go to API Keys in the Extras sub menu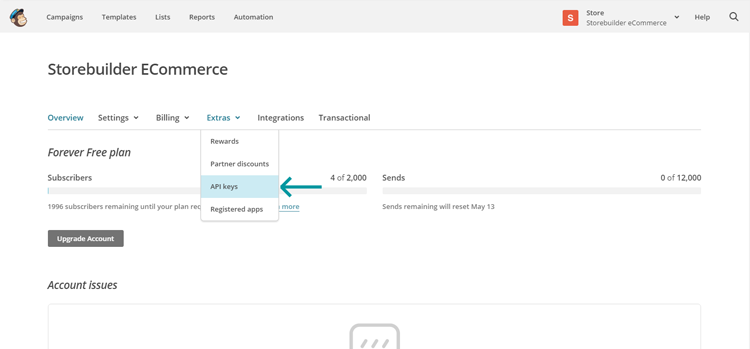 Scroll down to the Your API Keys section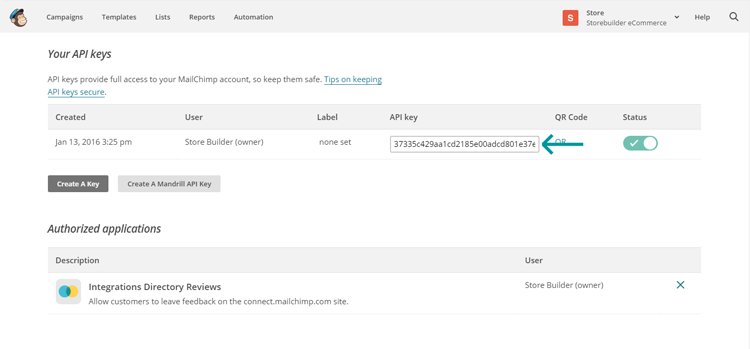 MailingListId
Login to MailChimp
Go to Lists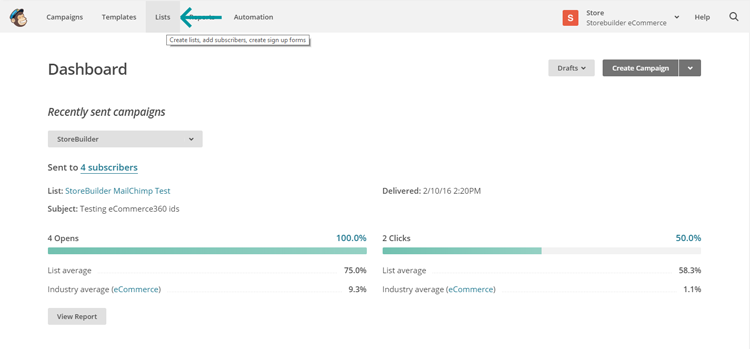 Go to the Settings of the list you want the Id of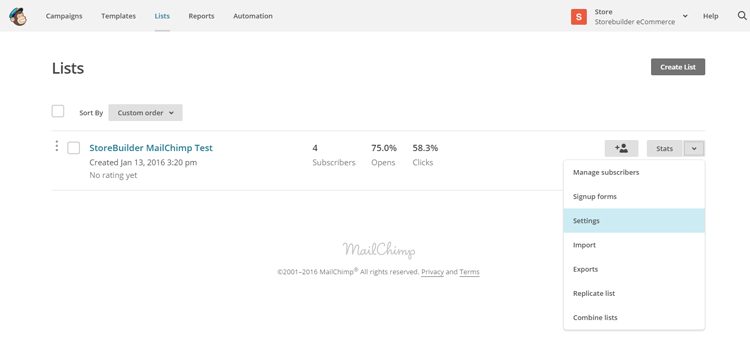 Go to List name & defaults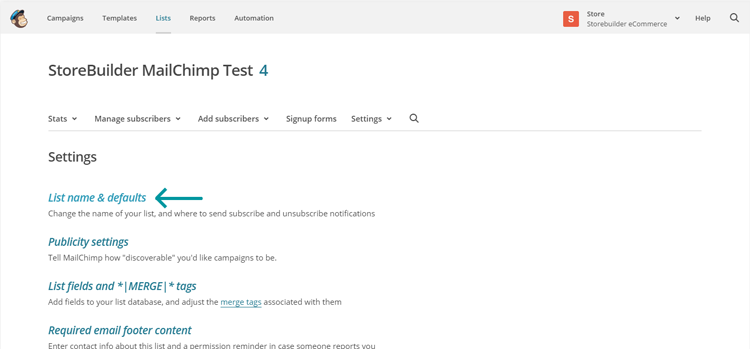 Your MailingListId is under the List ID section